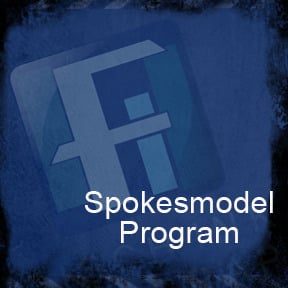 $

65.95
Looking for a successful spokesmodel program that makes money? We have a great program for you. Fischink Photography has over 80 class of 2013 spokesmodels who are all paying clients.

DVD contains layered PSD files and PDF's of

1. All paperwork & marketing material including spokesmodel information packet for all applicants, referral card templates and make up cards.

2. Link to our online spokesmodel application.

3. Our Facebook marketing video specific to spokesmodels.

4. Video of how to put it into action.